Hello, I am Debra Neiman, RN BSN.

I have worked in Neonatal Care, at Beauregard Memorial Hospital, DeRidder for over four years. My college experience at Louisiana State University at Alexandria, resulted in a great deal of research papers, which are gathering dust in my office. My curriculum at Northwestern State University also added to this wealth of information.

I hereby begin this series to provide a way to get this information to those in the nursing field and any other person with a passing interest in these subjects.

Feel free to reference or use this information in your practice. However, Please respect my Copyright and do not "BORROW" for your HOMEWORK assignments.
---
BACK TO MY PAPERS ONLINE INDEX
---
HOME | ROUNDS | ISSUES | NEWBORN | NICU | WEIRD SCIENCE
VISIT MY GENEALOGY SITE | MY X-FILES & MYSTERIES SITE
---
LinkExchange Member
Pain Evaluation Tool
For Use During
Newborn Circumcision
(broken into several pages)
Debra Neiman, RN, BSN, Spring 1995
Prepared as Research Proposal
for Nursing Professional Transition Seminar
Northwestern State University
---
CHAPTER TWO - LITERATURE REVIEW
APPENDICES:
---
The postpartal period is a time when most healthy newborns in the United States are subjected to a variety of painful procedures. These include injections of phytonadione (an aqueous dispersion of vitamin K) and the initial Hepatitis B Vaccine, as well as, blood collection for serum glucose and phylketonuria evaluation. Additionally, most male newborns in the United States undergo circumcision, usually without anesthesia ( Weatherstone et al., 1993). The effects of these procedures on the newborn are compounded with the stresses of adaptation to extrauterine life ( Anand, Phil, & Hickey, 1987).

Assessment of pain presents nurses with a special challenge and visual analog scales provide tools for consistent and reliable rating of patient discomfort. However, since pain is subjective ( Bell, 1993), assessment of pain in the nonverbal patient requires the nurse to possess a knowledge of the physiological and behavioral cues present.

In the postpartal period, nurses provide ongoing assessment of the newborn. The Ballard and Dubowitz Scales are two objective assessment tools universally used during the newborn postpartal examination to determine gestational age based on physical and developmental factors (Witt, 1993). These scores provide a valid and reliable measurement that can be communicated effectively to nursing, medical, and support staff.
---
The problem statement for this study is as follows: Can the pain of normal male newborns undergoing circumcision be rated by the use of an objective assessment tool?
---
There is a need for a valid and reliable tool to be used in general clinical practice by nurses and physicians to rate newborn pain. This assessment void becomes apparent when evaluating the practice of circumcision of newborn males. Research has defined the existence and effects of newborn circumcision pain ( Anand et al., 1987), safe procedures for reducing that pain (Fontaine, Dittberner, & Scheltema, 1994; Weatherstone et al., 1993; Masciello, 1990 ; Stang, Gunnar, Snellman, Condon, & Kestenbaum, 1988), and provided guidelines for treating newborn pain (Bell, 1994; Glass, 1993; & Franck, 1987). However, clinical observations indicate that physicians routinely perform newborn circumcision without the use of analgesia or local anesthesia (Ryan & Finer, 1994).

The purpose of this study is to evaluate the use of the Postoperative Comfort Scale (PCS) in the assessment of newborn circumcision pain (Attia, Amiet-Tison, Mayer, Shnider, & Barrier, 1987). Repeated studies of the use of this objective assessment tool will validate and demonstrate its reliability. The Postoperative Comfort Scale has been demonstrated to rate the postoperative pain of infants in several studies (Bell, 1994; Howard, Howard, & Weitzman, 1994; Weatherstone et al, 1993), yet its use remains unknown in most newborn units. Use of pain evaluation tools will provide objective information for the nurse to communicate to physicians. Communication will bring an awareness of rating, preventing, and treating newborn pain into the clinical area, especially during newborn circumcision.
---
Neuman's health care systems model was used to examine the newborn's response to pain. Interrelated factors of the complete individual are included in the newborn's stress adaptation between the internal and external environments. Where possible, flexible lines of defense provide for balance and equilibrium (Polit & Hungler, 1993). Interventions such as pacifier sucking, cuddling or rocking, low light, low noise levels, and facilitated tucking may assist newborn adaptation to discomfort. Research indicates newborns experience adverse physiological and developmental affects in response to pain.

"Nursing interventions include activities to strengthen flexible lines of defense, to strengthen resistance to stressors, and to maintain adaptation" (Polit & Hungler, 1993, p. 113). Nonpharmacologic comfort measures have been explored by nurses attempting to assist the newborn's adaptation to the external environment and to painful procedures. Facilitated tucking (Corf, Seideman, Venkataraman, Lutes, & Yates, 1995), pacifier sucking, music, intrauterine sounds (Marchette, Main, Redick, Bagg, & Leatherland, 1991) and sucrose water (Blass & Hoffmeyer, 1991) have indicated limited ability to strengthen lines of defense against discomfort.

Nursing interventions must include adequate assessment and effective communication to identify and treat newborn pain. The inability to rate and communicate the level of newborn pain, however, undermines pain reduction research being generalized into clinical practice. A universal standard for newborn pain assessment requires a tool to measure that pain.
---
1. The response of a healthy male newborn to the pain of circumcision is non specific according to race.

2. The specific physician performing circumcision using the plasti-bell device does not affect the outcome of pain in the newborn.

3. A Postoperative Comfort Scale score of 15 to 20 indicates adequate postoperative pain management in the newborn.

4. Local anesthesia, using 1% lidocaine by subcutaneous injection, is a common skill not requiring specific physician evaluation for outcome of pain control.

5. Scoring performed by trained evaluators using the Postoperative Comfort Scale reflects accurate assessment.
---
There is a significant difference in the postoperative scores of healthy male newborns undergoing circumcision with local anesthesia versus those with no anesthesia, using the Postoperative Comfort Scale.
---
1. Unidentified stressors, prenatal smoking, alcohol, and drug use may have an impact on the newborn's pain response.

2. Other physiological indicators of pain response are not included in this study due to invasive considerations and financial costs.
---
1. Anesthesia is local use of 0.4 ml of 1% lidocaine without epinephrine subcutaneously injected with a 26-gauge tuberculin syringe, into the foreskin at the 10 and 2 o'clock positions at the level of the corona. Allow 5 minutes before beginning circumcision after injection of the anesthesia.

2. Circumcision is defined as the removal of the newborn's foreskin using the plasti-bell device, by an experienced physician performing the procedure in less than 15 minutes.

3. Evaluators are designated nursery LPN or RN nurses with at least six months experience in assessment of the healthy newborn and who are working in the nursery during first shift when the majority of the circumcisions are performed.

4. Healthy newborn males are defined for inclusion in the sample population as weighing at least 5 pounds, with an Apgar score of at least 6 at 1 minute and 5 minutes of age, having been delivered with an uncomplicated vaginal or cesarean birth. Furthermore, these newborns are without any systemic or genitalia congenital contraindications and had no other surgical procedures performed.

5. Postoperative indicates the recovery period following newborn circumcision and may include physiological and behavioral changes up to 22 hours (Masciello, 1990 ).

6. Postoperative Comfort Scale is an assessment tool developed by Attia and coworkers (1987) to measure postoperative pain in infants one to seven months old. An evaluation of ten behaviors is accomplished with a score of 0, 1, or 2 for each. A total score of 15 to 20 is considered to indicate adequate postoperative pain management ( Bell, 1994). The Postoperative Comfort Scale is used in this study to test the pain response of neonates undergoing circumcision (See Appendix A ).
---
This chapter identified the problem to be studied: Can the pain of normal male newborns undergoing circumcision be rated by the use of an objective assessment tool? The conceptual framework, the need for the study, assumptions, limitations, hypothesis, and definitions of terms have been addressed. In Chapter II, discussion of related literature will reveal how the practice and policies governing newborn circumcision pain management were developed.
---
---
---

Copyright, ©1997 Debra Kay Neiman, RN BSN
E-Mail me at: crystalblue@usa.net
---
---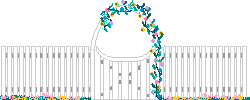 American Academy of Pediatrics, American College of Obstetricians and Gynecologists. (1988). Guidelines for Perinatal Care, (Rev. ed.). Washington, D. C.

Anand, K., Phil, D., & Hickey, P. (1987). Pain and its effects in the human neonate and fetus. The New England Journal of Medicine, 317, 1321-1329.

Attia, J., Amiet-Tison, C., Mayer, M., Shnider, S., & Barrier, G. (1987). Measurement of postoperative pain and narcotic administration in infants using a new clinical scoring system. Anesthesiology, 67, A532.

Bell, S. (1994). The national pain management guideline: Implications for neonatal intensive care. Neonatal Network, 13(3), 9-17.

Blass, E. M. & Hoffmeyer, L. B. (1991). Sucrose as an analgesic for newborn infants. Pediatrics, 87, 215-218.

Corf, K., Seideman, R., Venkataraman, P., Lutes, L., & Yates, B. (1995). Facilitated tucking: A nonpharmacologic comfort measure for pain in preterm neonates. Journal of Obstetric, Gynecologic, and Neonatal Nursing, 24, 143-147.

Fontaine, P., Dittberner, D., & Schelterma, K. (1994). The safety of dorsal penile nerve block for neonatal circumcision. The Journal of Family Practice, 39, 243-248.

Franck, L. S. (1987). A national survey of the assessment and treatment of pain and agitation in the neonatal intensive care unit. Journal of Obstetric, Gynecologic, and Neonatal Nursing, 16, 387-393.

Glass, S. M. (1993). Neonatal pain management. In P. Beachy & J. Deacon (Eds.), NAACOG's Core Curriculum for Neonatal Intensive Care Nursing (pp. 695-697). Philadelphia: Saunders.

Howard, C., Howard, F., & Weitzman, M. (1994). Acetaminophen analgesia in neonatal circumcision: The effect on pain. Pediatrics, 93, 641-646.

Lawrence, J., Alcock, D., McGrath, P., Kay, J., MacMurray, S., & Dulberg, C. (1993). The development of a tool to assess neonatal pain. Neonatal Network, 12(6), 59-66.

Marchette, L., Main, R., Redick, E., Bagg, A., & Leatherland, J. (1991). Pain reduction intervention during neonatal circumcision. Nursing Research, 40(4), 241-244.

Masciello, A. (1990). Anesthesia for neonatal circumcision: Local anesthesia is better than dorsal penile nerve block. Obstetrics & Gynecology, 75, 834-838.

Polit, D. F. & Hungler, B. P. (1993). Essentials of Nursing Research: Methods, Appraisal, and Utilization (3d ed.). Philadelphia: Lippincott.

Ryan, C. A. & Finer, N. N. (1994). Changing attitudes and practices regarding local analgesia for newborn circumcision. Pediatrics, 94, 230-233.

Schoen, E., Anderson, G., Bohon, C. Hinman, F., Poland, R., & Wakeman, E. (1989). Report of the task force on circumcision. Pediatrics, 84, 388-391.

Stang, H., Gunnar, M., Snellman, L., Condon, L., & Kestenbaum, R. (1988). Local anesthesia for neonatal circumcision: Effects on distress and cortisol response. Journal of the American Medical Association, 259, 1507-1511.

Tedder, J. L. (1987). Newborn circumcision. Journal of Obstetric, Gynecologic, and Neonatal Nursing, 16, 42-47.

Weatherstone, K., Rasmussen, L., Erenberg, A., Jackson, E., Clafin, K., & Leff, R. (1993). Safety and efficacy of a topical anesthestic for neonatal circumcision. Pediatrics, 92, 710-714.

Wellington, N. & Rieder, M. (1993). Attitudes and practices regarding analgesia for newborn circumcision. Pediatrics, 92, 541-543.

Williamson, P. S. & Williamson, M. L. (1983). Physiologic stress reduction by a local anesthetic during newborn circumcision. Pediatrics, 71, 36-40.

Witt, P. (1993). Physical Assessment of the Newborn. In P. Beachy & J. Deacon (Eds.), NAACOG's Core Curriculum for Neonatal Intensive Care Nursing (pp. 57-75). Philadelphia: Saunders.


---